#{title}#{text}
#{title}#{text}
#{title}#{text}
#{title}#{text}
#{title}#{text}
0
added to delivery
Brussel Sprouts, Green 1LB
$9.99
$8.95
Sprouts belong to the same brassica family of vegetables which also includes cabbage, collard greens, broccoli, and kale.
Their leaves range from sea green to fern green, some varieties featuring blushed violet red tips. They offer the flavors of the earth and the bitter sweetness of cabbage. The younger the Brussels sprouts carry a sweeter more palatable flavor.
Various Growers (WA,CA,MX) Certified Organic
Store the sprouts in a bag in the refrigerator. The fresher the sprouts are, the less bitter they will taste.
Classic cooking methods for Brussels sprouts include roasting, braising or pan frying them in butter with savory accoutrements such as garlic, shallots, thyme, rosemary and sage. Brussels sprouts take on the accompanying flavors which gives them more depth and appeal while also bringing sweetness to the Brussels sprouts. Slow roasting the sprouts in oil or butter is a great way to remove the sprout's natural bitterness. The smaller the sprout, the more sweet and the less bitter tendencies it will have. Brussels sprouts can be added to casseroles, gratins, soups and they are a great addition to Winter roasted vegetable medleys. They can also be tossed into a warm winter greens salad. Other choice culinary companions include bacon, pork belly, cheese, cream, duck fat, eggs, ham, grapefruit, olive oil, cider vinegar, lemon, hollandaise, maple, mushrooms, mustard, nutmeg, pepper, pistachios and pancetta. People should take care not to overcook sprouts, as this tends to give them a bitter flavor and may diminish their nutritional value.
Brussels sprouts are rich in vitamin C, vitamin B6 and vitamin A, vitamin K as well as dietary fiber, manganese, copper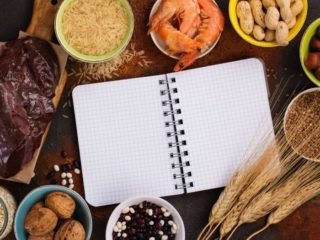 13 Incredible Benefits of Copper
Copper stimulates brain, prevents premature aging, and boosts immune system. Food sources include...
, potassium, and many other essential vitamins. They also include flavonoids and

polyphenolic

compounds.
Customers also added these items