#{title}#{text}
#{title}#{text}
#{title}#{text}
#{title}#{text}
#{title}#{text}
0
added to delivery
Lemongrass, EACH
$7.99
$3.99
You can use the whole Lemongrass - whole, sliced or pounded to paste.
28g
Lemongrass is easy to identify because of it pale yellowish green stalk, it also has an aromatic citrus scent.
From soups to teas Lemongrass is very versatile
Various Growers (WA,CA,MX) Certified Organic
To store fresh lemongrass, wrap it loosely and place it in the refrigerator. It should keep for a few weeks. You can also freeze the whole stalks, or mince the stalks and freeze them in 1-tablespoon portions to use in your recipes.
To use fresh lemongrass in your cooking, always cut off the lower bulb and remove tough outer leaves. The main stalk (the yellow section) is what is used in Thai cooking. From here, you have two options. You can cut the yellow stalk into 2- to 3-inch lengths and then "bruise" these sections by bending them several times. In addition, create superficial cuts along these sections with your knife, which will help release the lemon flavor. Add these bruised stalks to your soup or curry. When serving, remove the lemongrass pieces, or ask your guests to set them aside as they eat.
If the lemongrass is intended to remain in the food when eaten, you can slice the yellow section of the lemongrass stalk into thin slices with a sharp knife. Then place these in a food processor and process well.
Lemongrass is commonly used in Asian cuisines, especially those of Vietnam, Thailand, and Malaysia. It is used for adding flavor to beverages such as teas, curries, and soups. It is also found extensively in the preparation of pudding, meat products, candies, and baked goods.
Lemongrass contains antioxidants, flavonoids, antifungal and anti-microbial qualities. Lemongrass contains essential vitamins and minerals such as vitamin A, B-vitamins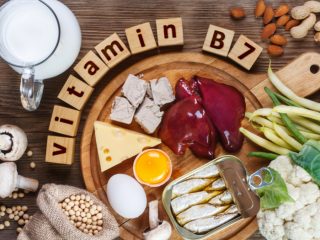 Stock Up Vitamin B-Rich Foods
Vitamin B impacts the amount of energy one has & the speed of one's metabolism. Vitamin B rich fo...
, folate, and vitamin C, potassium, magnesium, phosphorus, manganese, zinc, and iron.
Customers also added these items