#{title}#{text}
#{title}#{text}
#{title}#{text}
#{title}#{text}
#{title}#{text}
Taquitos, Vegan, Bean & Cheese, Lita's Mexican Foods
$10.99
A DELICIOUS SNACK OR APPY IN MINUTES!
These Are The Taquitos You've Been Waiting For!
Described as "dangerous" and "addictive", our taquitos are serious fiesta essentials. A taquito is a rolled up tortilla filled with delicious fillings, and we wrap ours in our signature Organic flour tortillas and fill them with our authentic recipes that will leave you craving more and more. Whether you want a healthier convenient snack or appetizers for the table - these are the taquitos you have been missing. Each pack comes with 4 large taquitos! Cook them easily by baking or air-fry from frozen or for an extra treat - pan-fry!
You wont be able to stop eating our chunky, cheezy bean taquitos that are bursting with authentic flavours. They are not spicy and are made with our traditional pinto bean recipe with just the right amount of Violife Mozza Cheeze shreds to make a truly addictive taquito.
Our organic flour tortilla filled with:
Pinto Beans, Onion, Ancho Chili, Sea Salt, Garlic, Cumin, Oregano, Black Pepper, Ginger, Nutmeg, Clove
Vegan Cheese (Violife Mozzarella Style Shreds [Water, Coconut Oil, Modified Potato Starch, Modified Corn Starch, Corn Starch, Sea Salt, Flavour, Olive Extract, Carotene].
BAKE - Preheat oven to 350. Bake from frozen 15-18 minutes until golden brown.
AIR-FRY - Set air fryer to 360 and preheat. Cook frozen taquitos for 8-10 minutes until golden brown.
PAN-FRY - Defrost taquitos. Heat 1-2 TBSP oil in a pay. Pan-fry taquitos for 5-8 minutes, rotating until golden and crispy.
TIP - rub a light amount of oil on frozen taquitos before cooking for a flakier and crispier taquito experience
300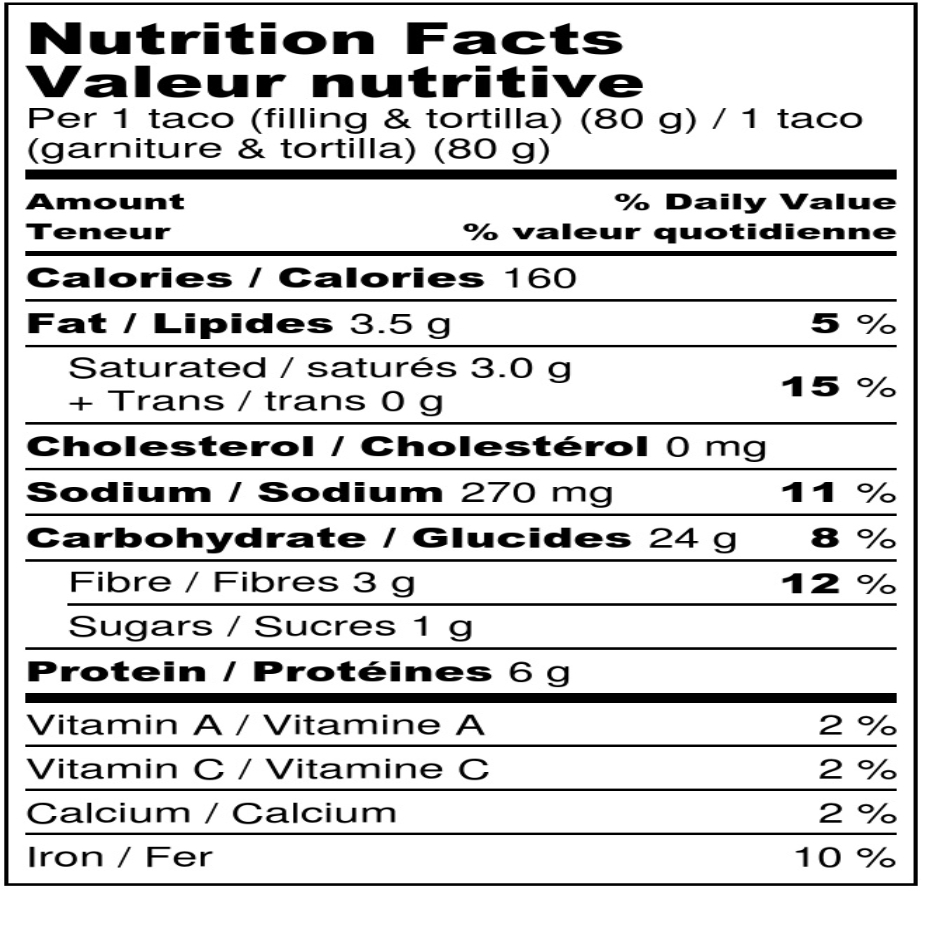 Once your kit is defrosted, you can make 6 nutritious and healthy tacos in just 6 minutes!


Just reheat the fully cooked bean filling in a pot


Cook your tortillas for 30 seconds on each side, and done! It's time to bring the real taste of México to your kitchen


Customers also added these items